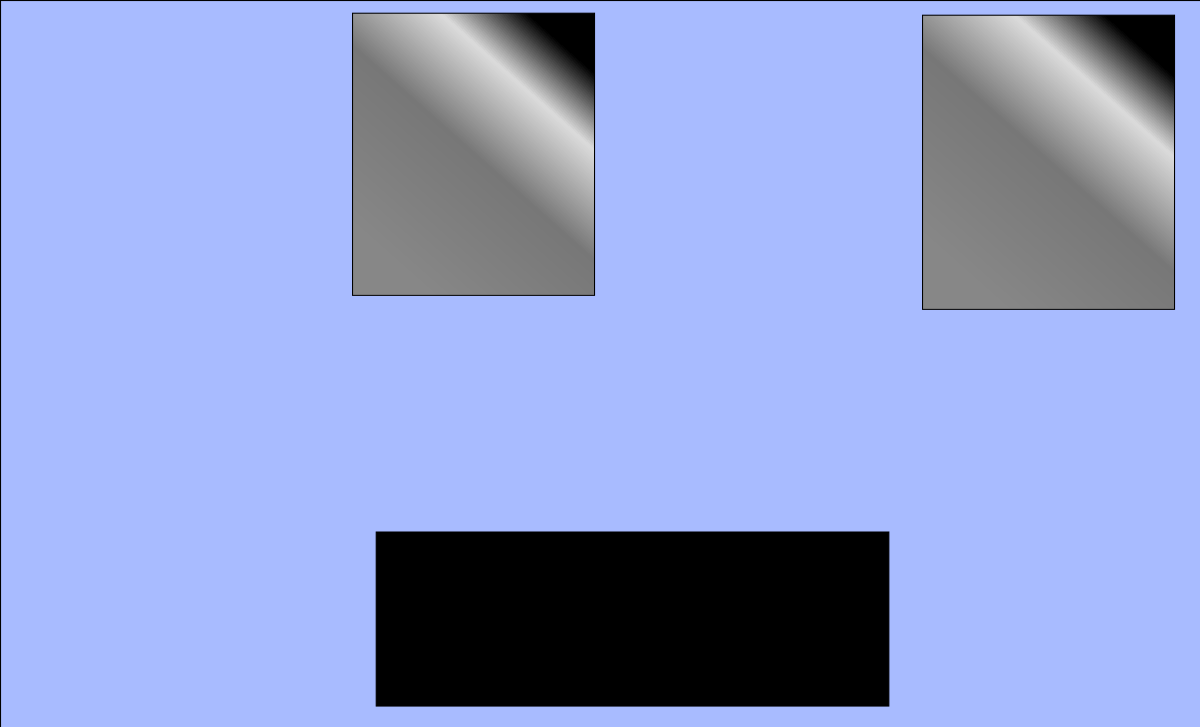 EXPERIENCED & CARING ATTORNEYS
Rande K. Joiner, Georgetown University Law School (1977) has practiced law in Maryland, the District of Columbia and Pennsylvania for over 30 years. An experienced litigator, Rande specializes in providing peace of mind to individuals and families who want their security protected in Wills, Trusts, and other inter-generational transfers. She also helps small businesses, corporations and partnerships start-up and expand into prosperous ventures. A fluent Spanish speaker, Rande serves clients of Hispanic descent in the Washington Metropolitan Area.
Robert E. Honig, Of Counsel, Antioch School of Law (1979) is the former Director of the congressional Federal Government Service Task Force, professional staff member of the Senate Labor and Human Resources Committee, and has represented federal agencies, local government, non-profit organizations, and small businesses since 1987. He also serves as Director of Strategic Planning for Shreveport-Bossier Community Renewal and the National Center for Community Renewal.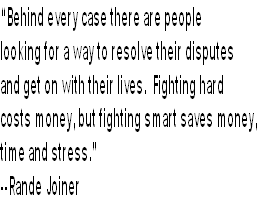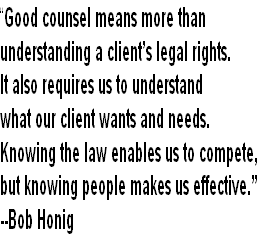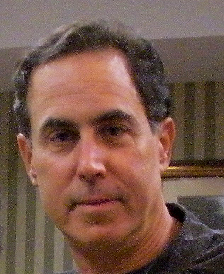 8804 Hidden Hill Lane
Potomac, MD 20854-4229
phone: (202) 328-3300 fax: (301) 983-2077 email: rkjoiner@joinerlaw.com
www.joinerlaw.com